Why We Can't Tell You How to Sell Your Jewelry
... but we can give you a few tips you might want to try.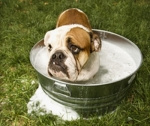 Why We Can't Tell You How to Sell Your Jewelry
One of the most common customer questions that Magpie Gemstones receives is "How can I sell my jewelry?" This is also one of the questions that we would most like to be able to answer. Unfortunately, the truth is that we can't tell you how to sell your jewelry.
We have tried to share ample information with readers regarding how jewelry can be sold. You will find articles and tips on how to sell your jewelry at the following address on our website: http://www.magpiegemstones.com/selling.html. There you will find all of the following articles:
Pricing Jewelry
Nailing Your Niche
Running a Jewelry Business
Selling to Boutiques (a three part series)
Jewelry in a Gallery
Gallery Percentages
Leaving a Gallery
Secrets to Selling Jewelry Online (a three part series)I
Branding Your Business
Making a Living Selling Jewelry
Social Networking
Using Facebook for Your Business
Self Promotion
Etsy Versus Ebay
Show Etiquette
Photo Tips
Recession
Marketing Cabochons
Google Ad Words
(You can reach all of these articles and more at the "Resources and Tutorials" link at the top and bottom of this page.)
These articles provide a plethora of information about the various aspects of selling jewelry spanning a broad spectrum of avenues from online opportunities to marketing in galleries. Yet, how do YOU sell your jewelry?
Location, the Where and Who of Selling
Where will you sell your jewelry? Location involves not only geography but also clientele.
The McDonalds fast food chain is a model for the importance of location. It's hard to run an errand in some cities without seeing a McDonalds. For me, they are usually at the right place at the right time and I don't think this is coincidental. I would think that before a new McDonalds pours its foundation, the companies' research indicates where to build. They are just one example of the importance of location.
Jewelry designers would profit from exercising this "McDonalds thinking" and realizing that location is also a key element for us. In terms of location, I'd like to be where the customers are at the time that they want or need jewelry just as that big "M" drive-through is there when I'm thirsty.
Whether you are selling to a boutique or planning items for a craft sale, it's important to determine the customers who will likely come to the location of your marketing opportunity. For example, if your line of jewelry is really hip biker jewelry made from lots of leather and studs, it might not be wise to market your wares at the local nursing home. (Yes, you can provide a jewelry show at a nursing home.) At this location, something more conservative might serve you better.
Also consider this example of a juried art show. This type show usually attracts a higher-end buyer than a craft show at the rodeo (no offense intended - I'm a rancher). Connoisseurs of these type shows are looking for one-of-a-kind pieces and usually expect to pay well for them. The sponsors of these shows use a location where they are likely to draw the right customers for the art pieces. The point is that we need to know where our products fit, to whom they should be marketed and where those customers will be.
Wholesale vs. Retail
Do you plan to sell your products at wholesale or retail? This is thoroughly discussed in our articles on selling to boutiques found at the address mentioned earlier. http://www.magpiegemstones.com/selling.html Although many artists sell both wholesale and retail, we soon learn our preferred niche and cater to that.
In Person vs. Online
Do you want to sell your jewelry in person or online? Just as with wholesale and retail, you certainly can do both, but may find it difficult to juggle the two. When I tried to juggle these, it seemed that I would just get a listing in the online store when someone would see it in person and purchase it that way. I attempted to keep the online merchandise separate from the available "in person" jewelry, but found that was fruitless. We should sell when we can sell . . . right?
In my opinion, those who do well with online sales spend considerable time working at this endeavor and have little time to prepare for shows or work at selling in other venues. You will find excellent information in articles provided for you at the same address listed above.
The bottom line is "do you want to spend time marketing through the computer or do you want to get out and market in person?" You may need to try both before you can answer this question.
Stick With It!
Let me suggest that you determine how you want to start selling and then really work at it, sticking to it for some time. I've seen posts on chat groups wherein a designer is disappointed that the first show at which she/he marketed was a bust. The person then questions whether this is an appropriate venue for his/her wares. One show is NOT enough! There are too many variables involved in a craft show to learn much from a singular experience. Craft shows could be the perfect venue for you; yet a show may be in the wrong location or the promoters may not advertise, or the weather can be bad, or the crowd might be grumpy . . . need I go on?
The same is true for online sales. A month is not long enough to determine whether or not this is your venue. It's important to work at it for some time before making a determination. At a minimum, you should work at online sales through a complete holiday season from October through December.
If you are trying to sell wholesale, don't be discouraged by several turn downs. Store owners know their clientele and I trust them regarding what they can sell. If your jewelry isn't right for the store, then you don't want to be there. Try a different store and then another until you find the right spot. Stick with it!
By now I hope you have realized why we can't tell YOU how to sell your jewelry. YOU are the only person who can do that. Unfortunately, it's not easy to figure out what to do. I hope you are super lucky and find the right place for the right customers at the right time – right away! More likely, however, it will take many ups and downs to figure it all out. If you really want to sell jewelry, I hope you will stick with it long enough to make it work for you. Just remember that what works for your designer friends may not be what works for you. You are unique and if you want to do this, you will figure it out. I've got my fingers crossed for you.
Karen Meador
Dream Catcher Designs
**Contributing authors are noted and linked to in the articles they wrote. All articles are copyright. You can reprint these articles as long as the original author is sited and a link to their site and this website is included. The name Magpie Gemstones must be used as the hypertext.