Secrets to Selling Jewelry Online Part 1
Foundations of Defining Who You Are and Building Relationships with Clients - or - Exactly How Do You Use Social Networking for Business?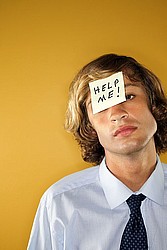 I receive a lot of questions about selling jewelry online. I am going to attempt to share the experience, knowledge and expertise to you in a way that will save you the years of research and mistakes I have made.
Many think they'll open up a store, put in some jewelry, sit back and the sales will start. Unfortunately that is just not true. The Internet is a huge market and there is great potential, don't get me wrong. Selling online takes a certain set of skills and traits, and people need to find you before they can discover how wonderful you are and how gorgeous your jewelry is. It takes effort and time to build up a clientele and to be "discovered".
There are trade "secrets" to getting noticed and getting sales. The funny thing is none of it's a secret at all, the information is out there scattered everywhere and some of it is better than others.
I have been training myself for 6 years through trial and error, web seminars, teleconferences, and newsletters. I have made a lot of mistakes and I also have done a number of things right by accident. All that information is out there but very little of it is geared towards the jewelry trade.
I am going to do my best to share with you how to drastically increase your chances of being successful on the web selling your art. This will be a series of numerous articles that will cover everything from SEO, business models, Facebook, twitter, choosing a website or selling venue, how to find clients, appearance, creating an identity and more.
This article focuses on the Foundations of Defining Who You Are and Building Relationships with Your Clients. How to use Social Networking for Business



Step One
Know who you are and what you want to do and then show the world.
Don't doubt this step it is vital. In a nut shell figure out who you are and what you want to achieve. Define yourself and be clear.
Are you an artsy dramatic jeweler who wants to sell to sci fi people? Are you a sophisticated diva who makes awesome wedding jewelry? Flesh it out. Describe yourself to yourself and imagine how other people see you and think of you. Be honest with yourself since being yourself is the "new" way of doing business online. Don't try to be everything to everyone since it is almost impossible to brand yourself that way. Get specific and really know what you love.
Just "being yourself" doesn't mean that you aren't a package that needs to be defined and sold. Sometimes you only have one moment to interest a client and if you aren't showing who you are in every venue then you may loose that one relationship.
Also being yourself is not letting it all hang out. If all a new client sees is your one post complaining about something then they may not give you a second chance to find out who you really are. Be real, don't be a commercial, but also be professional.
People prefer to work with people who are real. They want to know enough about you to gauge whether they trust you and that you know what you are doing (expert in your particular niche).



Step Two


I am a artsy, bohemian, gemstone loving, middle aged ex-professional that makes rich, gemmy, artsy pieces. I wonder who my clients are? I know who they are not. Punkers, young professionals, etc. Not that I have anything against those people but they probably won't like the chunky artsy style of my work.
My hunch is my demographic is middle aged professional women who are sure of themselves and beat to a different drum. They probably enjoy travelling, cooking, wine, current events, the outdoors. They are looking at being sandwiched between children leaving the nest and aging parents they have to provide for on some level. They are beginning to look at their retirement, their end years and most likely looking at their health.
The next step is looking at who your clients are. Where do you put yourself in order to find them. In the real world I would find my client's at art shows, blues festivals, and yoga retreats and least likely at tractor pulls. If your jewelry is wedding jewelry, or dog themed jewelry finding your people is obvious but for others it might take a bit more digging.



Step Three
Engaging your clients.
Online is no different than in the real world. Find your people and put yourself in front of them. In the real world you wouldn't sell hand made soaps in the back of an old smoky bar you would choose an area where your client's would most likely walk by. Once in the door you would be friendly, helpful, warm, and real and next time they are close by they might stop in just because they remembered the good feelings they got from being there.
In your social networking circles link to events in your area in your client's field of interest. Provide them with information that they want and shows who you are at the same time. By genuinely showing who you are you have a better chance at creating a relationship and building trust. If you meet a need they have they will think kindly of you just like in the rea life shop above.
This is pretty basic how to make friends stuff. The new business models are all seeing the importance of relationship now, finally, as opposed to the bottom line and how to manipulate people through their fears. I am all for this "new paradigm". I personally like playing with people and making friends as well as covering beautiful women with beautiful jewelry . . . life is good.
Imagine it in a real life situation. You are in a coffee shop and you engage in conversation. Your first sentence is not "Hi I make bracelets can you please buy one?". Instead you chat with the waitress say something she finds funny, she calls out to the regulars and shares what you said. They look at you and smile. Next week you go for coffee people say hi, a few actually talk to you. You give someone some great advice and the next day a few more people talk to you. You still have not sold any jewelry but people now know about you and by this time they have asked what you do for a living and you have told them. They will hopefully think of you when their niece graduates or it's Mother's Day. Your chances of selling jewelry has dramatically increased.
Join a group that interests you and participate in a helpful friendly way. People get to know you and add you on Facebook and you have offered up some pretty funny, awesome, interesting links that they have shared with their friends and they also passed them on. You begin to gather firends because people like what they see in you. Comment and take genuine interest in other peoples lives because people are interesting. Your social circle will grow naturally.
Every 5 th or 10th post you have been talking about making jewelry or you post a piece you just made and what that process was like. You share yourself and your passion. They now know what you do for a living. Maybe they just see you post and want to check you out so they click through to your blog.
Someone coming onto your blog or Facebook page is like a new acquaintance coming into your home. Are you going to jump on them as soon as the door opens to sell them jewelry? No. So don't do that on your blog. Treat them as a guest, talk about your passions, your process, your jewelry. Let them get to know you and about your expertise. Then have the option available for them to buy if they desire.
The other way to do this without the networking in groups and through interests is through advertising. Take out advertising on facebook, google ads (more on this in a future installment) in a group where you know your demographic hangs out and offer them something they need. What do your clients need when they go on the web and are looking around? They need information, connections, companionship, stimulation, ideas. If you know your demographic then you will know their interests and their needs.
If you sell birthstone jewelry give away birthstone information. Connect it to peoples astrological signs and to other properties. Offer up great articles on how to pick the right jewelry for face types, events, hair styles. Even advice that is unrelated that you are an expert at will still draw people into relationships. You have the best cookie recipes around? Start a blog talking about them, advertise the blog and sell jewelry on the side. The important thing here is to be genuine and to offer a high quality experience so people get to know who you are.
You can post it on twitter, Facebook and in groups for free, advertising does not need to cost money and still be great advertising. If it is really good people will forward it, other blogs will pick it up, and even more people will take a look at you and decide if they want a relationship with you. At minimum they will have at least heard of you by now.
It is important to be consistent and have a way to connect with these people again. Be sure to get peoples email addresses. That is what people do in relationships they stay in touch. Also contact them on a regular basis with just friendly notes, more free interesting tidbits or an update on what you have been working on. If you are in a group contribute in helpful ways regularly. Post in Facebook and twitter with consistency. They know you are reliable if you are consistently there for them



Step Four
Make it a very clear place to go buy what you have. There is nothing more frustrating for a buyer to have to figure out how to buy from you. Everywhere you have a presence be sure they can clearly see how to do three things 1. Interact with you (email) 2 How to find out more about you (blog, twitter, Facebook) 3. Where and how to buy (your store). We are a fast moving instant society and if we can't figure it out we will just move on or not do it at all.
There is a lot more to conversion that I will cover in another article. Conversion is the percentage of people that look compared to the number that buy.
This is not about manipulating people to buy your jewelry. This is about relearning how to be in a community. These things come natural in a small town and in person. If you have a coffee shop everyone you meet in town is a potential client. They will come get a coffee from you if they know you, like you, and you have what they want or something that will fill their needs. At worst they will get come get coffee from you because you have the best coffee and they know you won't try to sell them something they don't want. The point is they knew where you were and what you did and remembered you long enough to get what they needed. You are open, friendly, honest, genuine and don't just try to make a sale at every turn. Stay away from super hot discussions like politics and religion except with a few close friends since if you alienate half the town you just lost half of your potential business. If you are a helpful kind of person people will stop in for advice and get a cup of coffee while there.
We have forgotten about this or we have decided the Internet is not the real world and works by different rules but it doesn't. It is just like a small town and as more and more connections and transparency happens on the web it will become even more so about real human interactions and real relationships. Manipulation doesn't work on people anymore and even if it did it just wasn't nice and as a group of people we are tired of it, so are your client's since they are us. We are all in this together.
Future articles will look at this and how to use it to leverage your online business. As more and more information goes onto the web about everyone there are ways to make that work for you. Being transparent is vital. Be real and yet be aware that what you put out there is easy to find. Google has changed how they search for information and social networking is now a big factor in google rankings and recommendations. Learning how the playing feild works will help you a great deal in knowing where to put yourself to most likely be found by your people.
If you would like to be informed of new articles on this subject please sign up for the newsletter.
Please contact me with questions or insights and I will use that information to flesh out future articles and include any pointers in this post (with a link to you so please provide one). ssszarka@gmail.com
**Contributing authors are noted and linked to in the articles they wrote. All articles are copyright. You can reprint these articles as long as the original author is sited and a link to their site and this website is included. The name Magpie Gemstones must be used as the hypertext.