Teaching Jewelry Making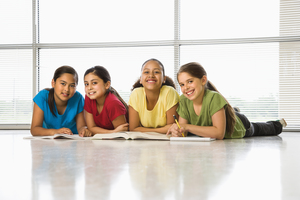 Teaching Jewelry Making Classes
It sounds so simple. One person knows how to do something and several others want to learn. This seems like the right combination for a jewelry making class. Can't you just set a date, time, location and cost and get going? Unfortunately, this isn't all it takes to teach; this is just the basis for organizing a class. There's much more to consider before jumping into the teaching arena.
You can find considerable information about teaching jewelry making online. Here are a few addresses you might was to visit: http://jewelrymaking.about.com/od/teachingjewelrymaking/ss/090608.htm, http://www.associatedcontent.com/article/1045446/how_to_teach_a_jewelry_making_class.html?cat=25, http://www.guyotbrothers.com/jewelry-finding-questions/jewelry-making-classes-notsofaq.htm, http://www.ehow.com/how_6157719_start-bead-jewelry-workshop.html, http://jewelryexpert.hubpages.com/hub/Jewelry-Making-Classes-Review
Some of the information online deals with the nuts and bolts of teaching such as how to find a space for teaching, how to solicit students and how to figure class fees. This brief article will not discuss those, but rather considers the true act of teaching for learning.
A good way to get ready to teach is to "be" the student. Think about classes you have taken and consider those elements that made the class successful for you. Did the teacher come armed with the skills required to guide students in the learning process? Was the teacher responsive to your questions? Did you go home feeling successful?
As a professional educator, it would have been easy for me to pull out my pedagogy books and recite what the experts say about teaching. Instead, I asked several people about their own class learning and found considerable consistency in what helps create a positive learning experience. The results of my personal queries should provide us with authentic answers about teaching jewelry making classes. I certainly appreciate those jewelry makers who contributed suggestions.
Prepare, Prepare, Prepare!
Expertise: Teach what you really know. This will allow you to field questions and make appropriate suggestions based on your own working knowledge. A good teacher knows the technique used well enough to handle all types of diversion without forgetting the process steps required. Simply being able to use a technique in your own studio does not necessarily prepare you to teach it to others.
Practice: Although you may be an expert on the technique you are teaching, practice it prior to class. A little refresher never hurts anyone and this will help you feel more secure during the jewelry making class.
Samples: Create and bring samples to class showing the technique and/or product you are teaching. Be sure to have ample samples so that everyone can look at one, if needed, while they work.
Written Instructions: Students like to have written instructions to which they can refer both in class and when they try to repeat class actions at home. They can be detailed with photos of the steps or very simple providing space for students to jot down their own notes during class. At the very least, you will want students to have your name, email, etc. If you already have prepared instructions or a tutorial on what you are teaching, you can provide students with that information. It's also nice to provide a list of where you purchased your supplies for the class. This written list will save you time answering questions about this during class.
Supplies: Determine whether you are providing supplies and tools for the class or whether the students will bring these. State this clearly in the information about the class. If you are providing the supplies, be sure to bring extras in case of small disasters or extra students.
Organize Materials: Plan how you will distribute materials in a fast efficient manner. Will each student receive a bag of supplies in the beginning or will you hand things out as needed? If you have a limited number of tools, how will you divide the class for usage of these? Is there something one half of the class can do while the other half uses the tools? Plan how to organize your own tools and supplies so that you are not hunting them during the jewelry making class.
Agenda: Write down your agenda for the class in a large enough format that you can see it clearly as you teach. This doesn't have to be detailed, but an agenda will help you stay on track in spite of distractions. Planning and writing this agenda is one of the best ways to prepare for class.
Be There
Time: This sounds like a silly element of teaching, but it is important. Get to class early; start on time and finish on time. We all value our time and some have a limited amount to commit to a jewelry making class. Don't dally!
Thoughts: Keep your thoughts on the class as opposed to what might be the next obligation you have to get to. Teaching can be a wonderful diversion if you leave what happened to you before you arrive at the classroom door. Don't worry; you can pick it back up on the way out. Just don't bring it to class. Students are usually very sympathetic, but they didn't pay to hear your problems.
Teach
Explain: At the beginning of class, tell students what to expect from your session. Explain whether you want them to learn a specific
technique or whether the emphasis is on creating a product. This alerts students to your objective and provides a measure by which you can judge success at the end of the class. Tell students if they are creating a product that cannot be created within the time frame of the class in order that they will have appropriate expectations. If the technique or process is the class focus, students will better understand why you ask them to practice that technique during your session.
Focus: Keep your class on track and focus on the objective for the session. Think about the time allotted for your class and where you need to be in your agenda when half the time has elapsed.
Move: During you jewelry making class, you will want to move from student to student while they work. Each person wants your time and it's easy to get stuck with a struggling participant. Do the best you can to reteach to one student while still monitoring, encouraging and moving others along. No student wants to be held back because one of their peers didn't find understanding the first time.
Communicate
Talking: Communication is, of course, a two way street. You will want to provide clear directions and demonstration during your jewelry making class. Generally, the less you have to say during your explanation, but the better off your students will be. Avoid explaining all the things that could go wrong unless absolutely necessary for the learning. Students need to go as quickly as possible from the explanation and demonstration to their own actions.
Listening: The other half of communication is listening. Be aware of whether or not your students are listening and whether you are listening. Get every student's attention before starting your explanations. A talking student not only jeopardizes his/her own learning but also that of others. Be aware of your own listening. Determine what the student actually asked as opposed to what you think was asked. I would hate to tell you how many times I've carefully answered the wrong question because I didn't listen carefully enough. I often repeat the student's question before initiating an answer. I start with "are you asking me . . . "? This is a big help in jewelry making classes.
Be Personable
A positive and pleasing personality goes a long way in a jewelry making class. Try to help each student feel good about what they are learning and reassure those who need it that we all learn at different paces and in different ways. I often call myself "Leo, the Late Bloomer" since it takes me longer than most to learn something. There's a children's book by the same title in which Leo was initially slow, but perked up later. I have to practice and practice new things, but once I've got them, I've REALLY got them!
In the End
Provide closure to your jewelry making classes by reiterating what the students accomplished. At this point you can invite them to other classes you provide or briefly tell them about supplies you offer. People do not respond well to self-promotion during the actual class.
On the Way Home
After your class, spend some time reflecting on what went well and what needs to be tweaked prior to your next jewelry making class. I like to jot down a few notes to myself before I move on to the next thing. I can keep these with my written agenda and the next time I teach the same class, I can better prepare the lesson.
I hope teaching will be a wonderful and worthwhile experience for you. It's not something that everyone should do. Some people may be better or other things and that's fine. Yet if you love to teach and have expertise to share Go For It!
Karen Meador
**Contributing authors are noted and linked to in the articles they wrote. All articles are copyright. You can reprint these articles as long as the original author is sited and a link to their site and this website is included. The name Magpie Gemstones must be used as the hypertext.