Contact Us
Please email
turquoisemagpie@gmail.com
with any questions or feedback.
---
We are presently moving across country and do not have a mailing address. This information will be available as soon as possible.
---
HELP!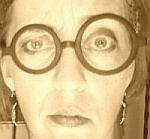 Ooooops, made a mistake? Don't worry anything can be undone! We are here to make you happy and to keep you as a client not to make a sale. Happy clients are more likely to come back!
A double order? We will refund you.

Issues with the shopping cart? We will find a way around it.

Can't find what your looking for? Let us help.
Take a deep breath and drop us an email. We will make it all ok. Once we complete our move we will post our business phone number and address on this page. ~ Szarka and Magpie Gemstones