Help
HELP!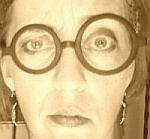 Ooooops, made a mistake? Don't worry anything can be undone!
We are here to make you happy and to keep you as a client not to make a sale. Happy clients are more likely to come back!
A double order? We will refund you.

Issues with the shopping cart? We will find a way around it.

Can't find what your looking for? Let us help.
Take a deep breath and drop us an email or give us a call at 509-826-5569. We will make it all ok.

If you do not get us right away leave a message and we will get back to you ASAP!
If you need to contact us by mail Magpie Gemstones PO Box 4000 Omak WA 98841