JMBL Facebook Jewelry Making Group
Free online jewelry guidance and advice!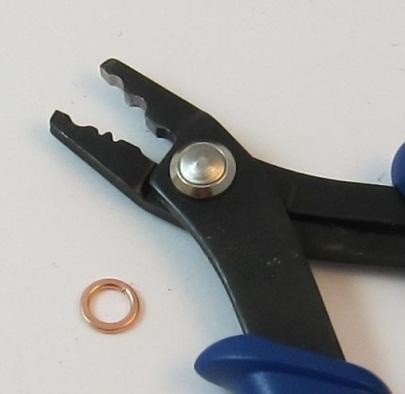 This project is designed to encourage all levels of wire workers to learn and/or hone basic skills.
On facebook we have a group that works through free tutorials that Karen writes for Magpie Gemstones. To receive the link to the free tutorial just sign up for Magpie Gemstones Newsletter and you will be informed when the tutorial is available. The project includes positive guidance. All discussions and support for learning will happen in the Jewelry Makers and Bead Lovers Group. If you would like to work with others and get feedback from professional teachers. The list of tutorials we have worked through and are presently working on are available below.
If you are a member of the Jewelry Makers and Bead Lovers Group, as you practice the technique, you can post pictures and/or ask questions about the work to solicit collegial involvement in the process. Sherry, Karen, Eva and Szarka will be available to guide you through it as well as all the other people working through the tutorial. We want to challenge you at your own level of expertise and will make suggestions to help beginners learn the techniques, encouragement for intermediate wire workers to use it in a new way and challenge for advanced works to manipulate the technique in order to develop something novel.
Currently, the order is as follows: (The ones underlined are the ones we have already worked through, they link to the tutorial.)
(1) Wrapped Loops, Bead Links & Jump Rings
(2) Wire Links
(3) Handmade Clasps
(5) Wave Links, Bracelets and Necklaces
(6) Earwires & Earwire Designs
(7) Headpins
(8) Stringing Mediums & Using Leather
(9) Crimping
(10) Multi-strand Necklaces Part 1 & Part 2
(11) Wire Wrapped Ring
Magpie Gemstones has a lot of free tutorials available, check them all out if you like!